About Us:
Welcome to the website of Moving Outremont. We offer a unique and quality moving service in all areas of Montreal, South shore, North shore. Because we have a concern to be number one among the moving companies in Montreal.
Who We Are: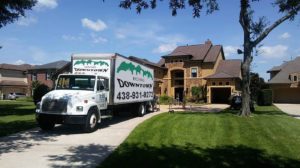 Moving & storage company that was founded to provide a Moving Service affordable to everyone. Our best movers are trained to provide you with an exceptional move service. And also the assurance that your goods are handled, packaged, transported and stored with care.
Our Mission:
Every satisfied customer is the best advertisement for us!
Why Moving Outremont:
Professional, friendly and courteous staff

Customer service focused team

Skilled and qualified movers

Customized relocation planning

No hidden fees or charges

Clean trucks

Insurance
Save Work, Time and Money choosing Outremont Moving
Moving Service in Outremont
Are you planning to move to Outremont? Looking for a professional and efficient moving company in Outremont? Choose the best moving company to avoid surprises. Usually the moving price determines the final quality of service. It is necessary to avoid companies that give a lower net moving price on the market. In most cases they will not show up for the move. Because they find a contract more expensive. Finally you will have to find a last-minute moving company and pay a high price. We are always here to help you move. Throughout your move our movers will handle your home with care. Choose our company for all your needs.
Need movers in Outremont? Our professional movers can help you move without any stress. With us, you will have peace of mind for residential, commercial, office, furniture, home appliances, pianos and billiard tables moving.
How much does pay to move in Outremont?
The basic price for the move to Outremont is $ 65 / hour (before May 15 or from July 10) for a truck 14-22 feet fully equipped with a mover as a driver.
What is the price for a regular move in Outremont? Professional moving rates range from $80 to $99 per hour for two movers and between $105 and $135 per hour for three movers in out-of-season (before mid-June and after mid-July). Each additional mover costs $ 25-30 more.
 We charge a minimum of two hours of work + one hour for traveltime, if it does not exceed 49 km between the two address. 
The final price of the moving will be calculated depending on your needs and situation. To have the exact moving cost you can fill in the online quote form here.
What factors may vary the price of moving? 
The price of move to Outremont depends on 5 factors. The date of move, the distance of moving between the starting point and the moving destination. Also, the quantity of stock to move and the number of movers. If it is an apartment, the floor and the presence or not of an elevator. Thus depending on that the price may vary. The cheapest price to move is in the middle of every month except for the month of June. You can save up to 30% and have a less rigid service.
Choose our company and you will have the best service with a good price of moving in Outremont!
Call Us at 438-931-9272
Discount
Online estimation discount
Contact us now to get the discount!
Discount
Discount
For Student & Seniors
Discount